Dance Classes
Burlesque Body Sculpt™ has a new dance home!
We have moved to HOF Theatre Company (2553 Valley View Ln, Dallas, TX 75234).
Classes begin March 22nd! THURSDAYS, 7:30 pm – 8:30 pm
We are offering a Spring Special! Every week we be featuring a new burlesque dance and discounts available!
Drop in classes are $15. Class cards are 5 classes at $70, and 10 classes at $130). Purchase your classes online at: https://squareup.com/store/house-of-funk-theatre-company-2/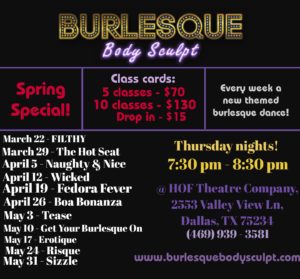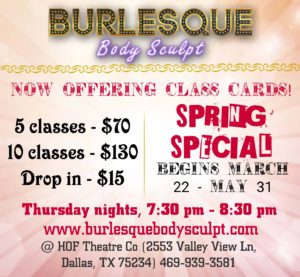 Visit BBS on Facebook here
---